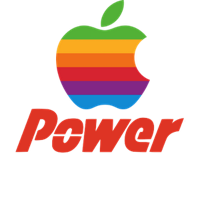 Welcome to powercc.org!
In the last few years for me it's getting more and more a hobby to put the Apple Color Classic to a maximum of power. Years ago there are much more site online about this. Many pages in the last few years disappear so I try to stick the information together and set up this new page with the old and nearly lost content. I try to give you the information in my own words and understandable for everyone because some of the old pages are very technical and as time goes by - today its much easier to create high-resolution digital pictures and internet connections are much faster. So I hope I can give you a better experience as it was in the first years of color classic tweaking possible.
As I said I will describe the things in my own words, but sometimes I will refer to other authors - if I refer to your content and you don't want to please
contact me
!
A little disclaimer before we start work: everything you do to your hardware will be done at your own risk. Read carefully and always till the end before you start.
So everybody: Have fun and start building something powerful and fast.
If you want to contact me, please click
here
!